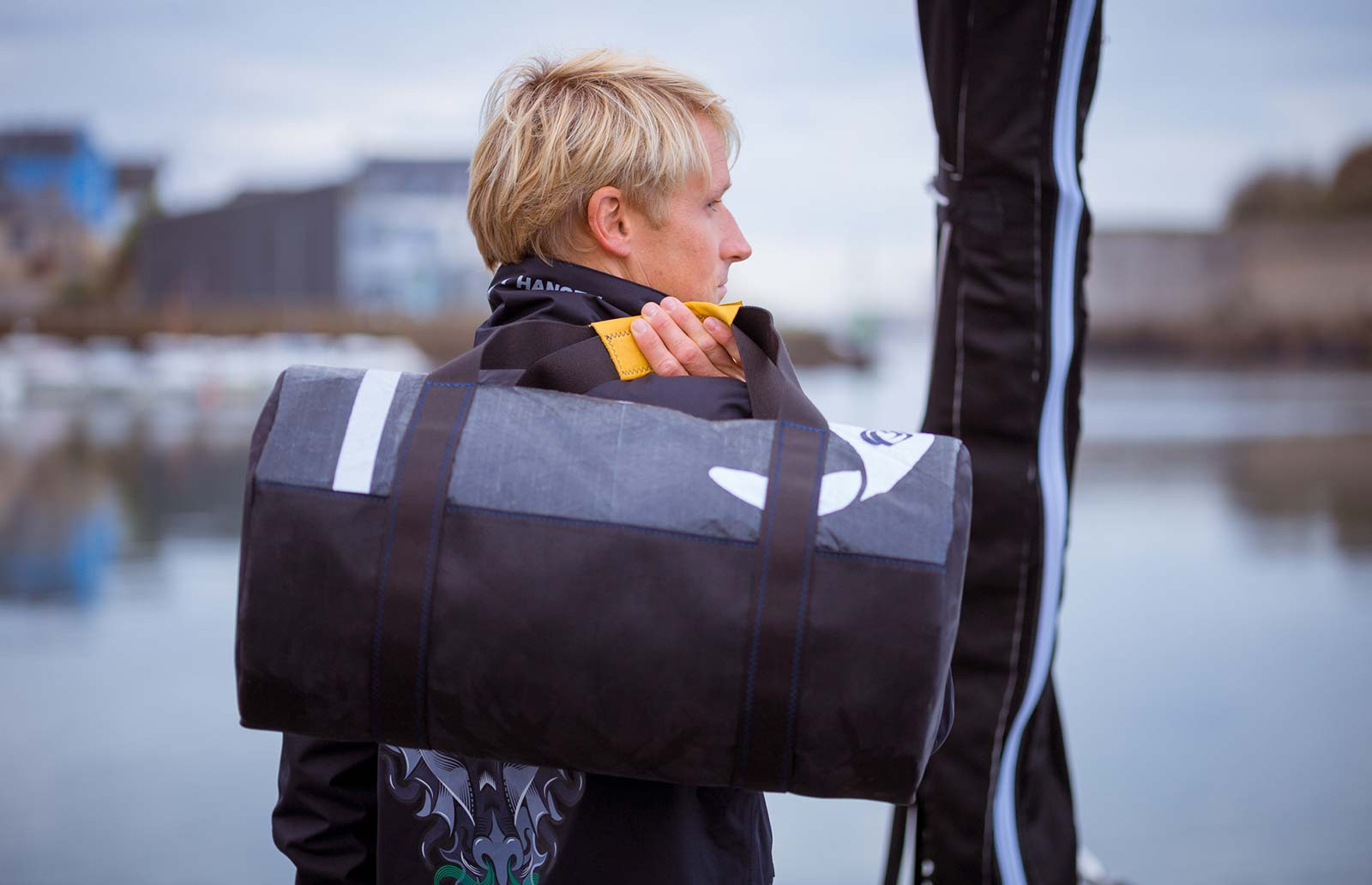 Vendée Globe Edition
In this dedicated collection, you will find a selection of 727 Sailbags iconic bags made with sails that competed in the previous editions of this extraordinary event. Le Vendee Globe race is the only non-stop, solo yacht race around the world without assistance. Start of the race: November 8th.
The Everest of the Ocean... A mythical race without stops or assistance, during which the skippers face the most hostile part of the ocean, find their way around icebergs, cross the famous roaring 40s and then the furious 50s, before sailing round the Cap Horn and facing the Bay of Biscay one last time to, at last, reach the Graal and sailing home, triumphant in the famous harbour channel in Les Sables d'Olonne.
727 Sailbags is proud to present a collection dedicated to these heroes and made in their sails..