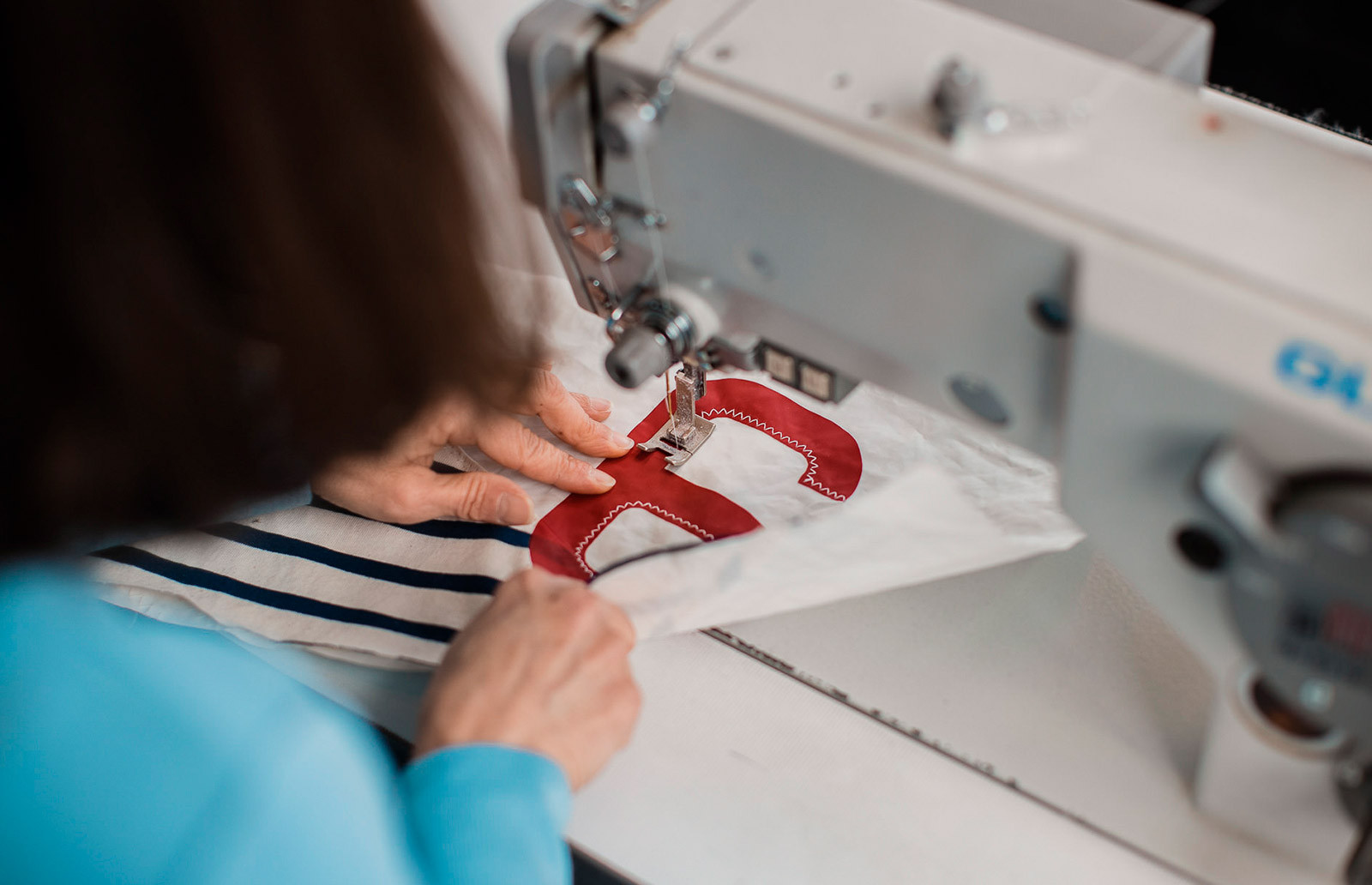 Customize
Design your own custom sail bag or décor item, made using 100% recycled sail cloth. Choose the material, the color, and the characters – we'll take care of the rest!
Express your unique style and personality with a custom product.
Haven't found your perfect match in our collections? Making your own custom product ensures that you get exactly what you want! Thanks to our online visualizer, choose the colors, materials and design elements that resonate with your inimitable personality, or simply to match a specific outfit. Whether you need a handbag or a travel bag, or décor items for your interior or patio, you can create a one-of-a-kind product made from 100% recycled sail cloth, with the exact features you've dreamed of. A creation that's meant to be unique, durable, and cherished for years to come.
A thoughtful gift, to celebrate every life event.
Custom bags and décor items also make for thoughtful and personalized gifts. You can design a unique product tailored to the recipient's interests, favorite colors or hobbies, making it a memorable and meaningful present. Custom Midinette clutches for a bridal party, sail bags with your favorite sports team's colors, a "24" bag to mark a graduation… Celebrate your loved ones' life events with the most memorable and personalized gifts.
Steps for customizing your recycled sail product.
Follow these 3 easy steps to order your customized 727 Sailbags product:
1. Choose your favorite product! Decide on the product made from recycled sail that you want to customize: a sail bag, a cushion, a deckchair… Our most popular options include:
The Deckchair
The Maxi Bean Bag
The Carla Travel Bag
The Legend handbag
The Sandy Handbag
The Midinette Clutch
2. Start to create! Use the custom visualizer to choose the sail, the color, and the secondary materials (leather, linen, or acrylic fabric)
3. Add the final touches! Finally, use the custom visualizer to add the characters: letters or numbers. Choose their size, their color, and where you would like them placed on the product.
Once you place your order, production time in our French workshop takes approximately 4 to 5 weeks and shipping takes 1 additional week. If you have any questions while you wait for the production of your piece, please feel free to contact us.
A sail bag or décor item with a story to tell.
Each 727 Sailbags product is unique and made using 100% recycled sail, in our French workshop. The recycled sail cloth carries incredible stories of journeys and stopovers, storms, victories, nautical encounters... A certificate of origin is sewn inside each product, which guarantees the origin of the sail. So much more than a simple bag or home décor item, your customized 727 Sailbags will showcase your personality, be a testament to 100% French know-how, and also carry its own story within. A story of the open sea... It's now up to you to write the rest of it.
Are your a professional and would like to personalize a series of products for an event, your customers, or your team? contact our crew.