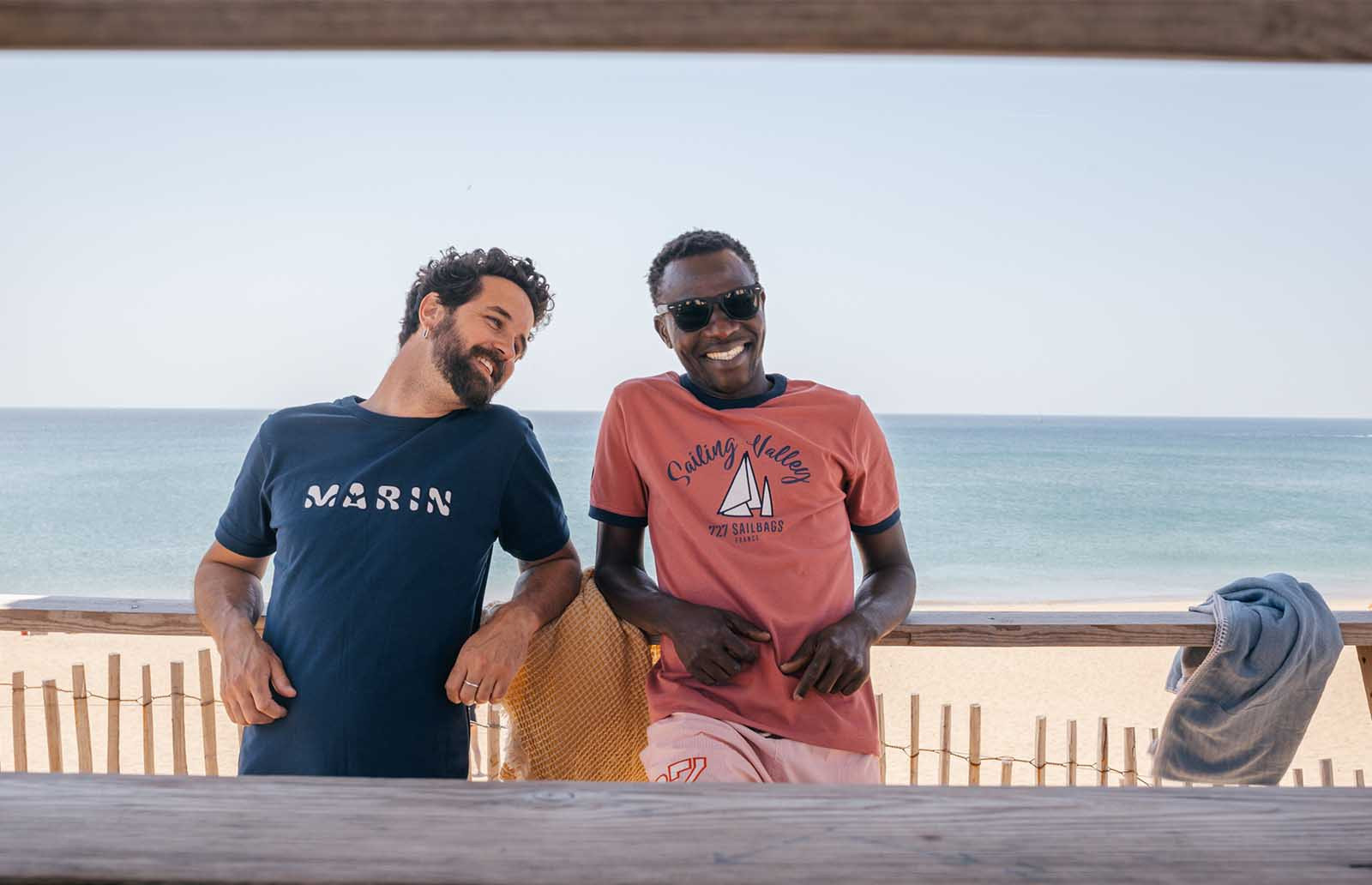 T-shirts & Breton Shirts
Embrace your French state of mind with nautical Breton stripes!
A Breton shirt, also known as a Breton stripe or marinière shirt, originated from the region of Brittany, France (Bretagne in French), the birthplace of 727 Sailbags. It is characterized by its distinctive striped pattern, typically consisting of narrow horizontal stripes, most commonly in navy blue and white. The traditional Breton shirt design features a boat neckline, three-quarter sleeves, and a loose, relaxed fit.
A garment with Nautical Origins
Breton shirts have a nautical and maritime association, as they were originally worn by sailors in the French Navy. The design, with its easily recognizable stripes, made it easier to spot sailors who had fallen overboard, and the shirt's practicality and durability made it a popular choice for seafaring individuals.
The Breton shirt, a timeless piece
Over time, the Breton shirt has become a classic and timeless piece of clothing, worn by people of all ages and genders, both in France and around the world. It has transcended its maritime origins and is now a fashionable and versatile item in many wardrobes. It can be dressed up or down and paired with various outfits, making it a popular choice for casual wear. The Breton shirt's enduring popularity can be attributed to its simple yet stylish design and association with a certain sense of French chic. It has been worn by numerous fashion icons and has remained a symbol of timeless elegance.
The marinières by 727 Sailbags
Discover 727 Sailbags Breton shirts, reimaginer with seasonal shades and with bold elbow patches made from recycled spinnaker sails. Wear your Breton shirt on its own during warm days, or layer it under your favorite jacket or cardigan for extra warmth in colder weather.