Our creation team always starts by taking inspiration from the sails collected to design new collections. The variety of materials, textures, and thicknesses, is both a constraint with which we have to work, and an incredible source of inspiration.
Once the model has been designed, the first prototypes are made in the workshop. Our seamstresses use the same machines as sailmakers and the zig-zag stitching is one of the signatures of our know-how. Often used for boat sails, it is a hard-wearing stitch which spreads the tensions over the sails.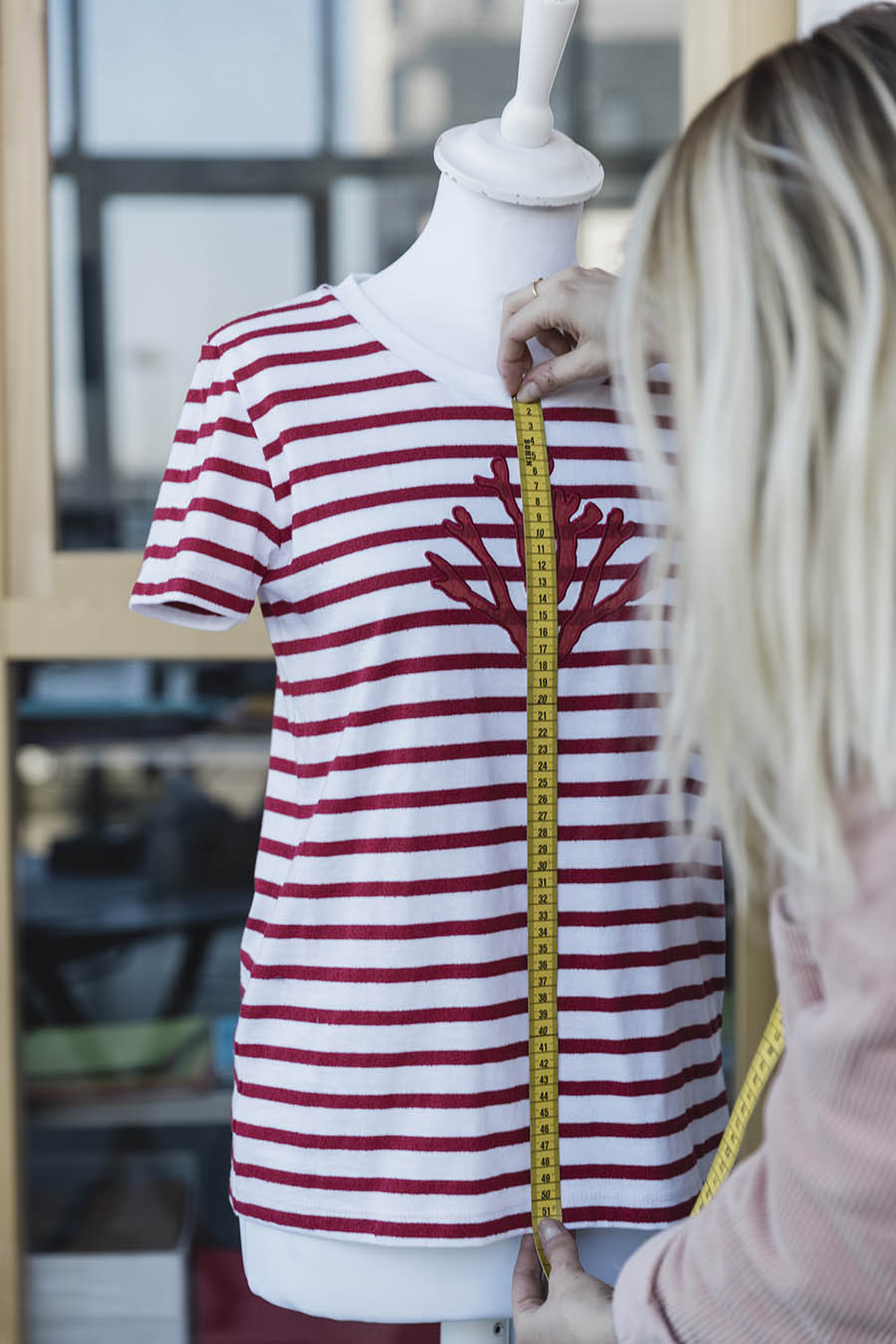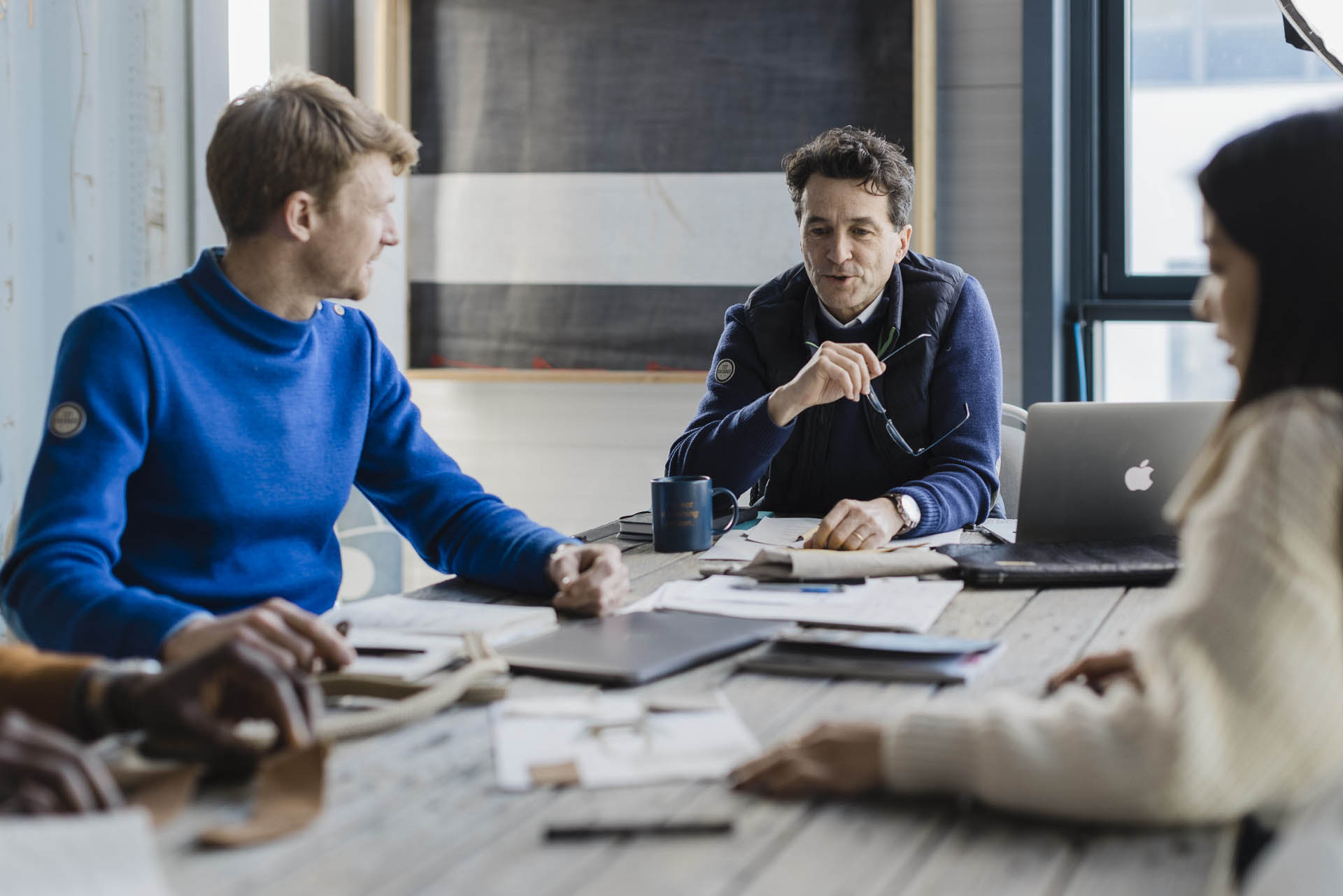 Most of our luggage and decoration products are made in our Lorient workshop where we have around ten employees. We also work with sheltered workshops, nearby in Brittany, and French textile partners based in Tunisia, with whom we have built durable relations. We always give priority to the quality of the know-how when we manufacture outside our own workshops. And we continue to look for workshops in France or in Europe so as to increase our capacity.
For the textile pieces, our woollen pullovers are knitted in France and in Bulgaria, our polo shirts and our T-shirts are made in Tunisia in our French partner's workshop. Our products comply with Oeko-Tex standards, and we systematically check the certificates of conformity with environmental standards. 
We think that it is by focusing on rigorous procedures and attention to detail, on the quality of the know-how, and on ensuring transparency that we can make the best possible use of the sails that we recycle, consistent with the values that we uphold at 727 Sailbags.