MacBook laptop case - 13"- 13,3'' Initiatives-Coeur
voile recyclée
$90.00
(tax incl.)
$90.00

(tax excl.)
Initiatives-Cœur x 727 Sailbags: a collaboration with heart.
The story of our collection begins in 2020. In the middle of the 2019 Transat Jacques Vabres, Sam Davies and Paul Meilhat tore the gennaker of the 60-foot Imoca Initiatives-Cœur. On their return, they bring the sail to our workshop to be recycled and transformed into bags.
The products of our special Initiatives-Coeur edition were designed with Sam Davies; part of the profits are donated to the Mécénat Chirurgie Cardiaque Association, as part of the Initiatives-Coeur project. The funds are used to operate on children with heart malformations in France.
The MacBook laptop case Initiatives-Coeur is made from 100% recycled sails.
Practical, the MacBook laptop case accommodates your personal belongings, Ipad tablet, laptop or important papers. This laptop case can be used as a pocket for your Macbook Air/Pro 13'3 (from 2017 generation onwards)
A certificate of origin has been sewn inside and tells the story behind the sails
Numbered pieces, limited edition.
Boat/skipper

Cruise boat

Sailcloth

Main sail

Ocean / Race

Atlantic

Limited serie

Collaboration

Category

Bags

[US] étiquettes

New
Sails collected and recycled in France
Interior: densified shock-resistant foam
Zip fastener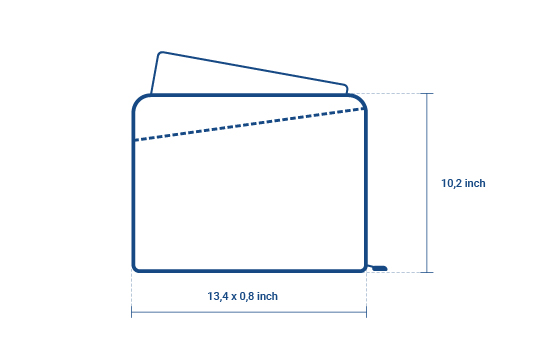 This product is made from a sail in dacron, that has cruised ! Dacron is a polyester fiber that is not very sensitive to ultraviolet rays and bad weather. Dacron sails are chosen for their resistance, to equip mainly dinghies and cruising boats.
In our workshop in Lorient, Brittany, we collect sails every day. Through these sails, singular stories of navigations. Each sail has its own story, and you can learn about it on the authentication sheet that you can find on most of our products. By giving a second life to the these sails, we commit for the preservation of the environment. To learn more about the different sails we upcycle, please read the segment about the life cycle of a sail.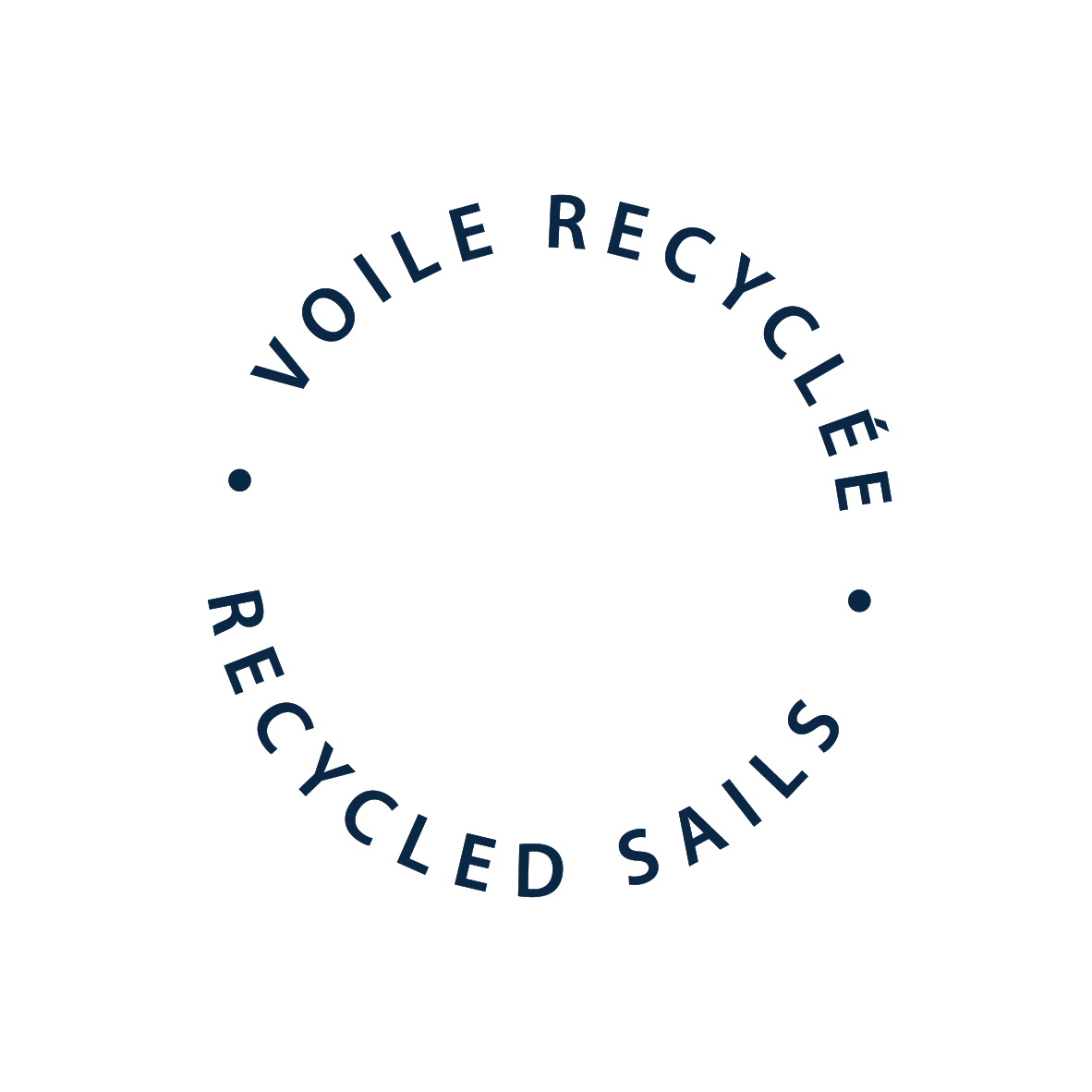 Shipping (UPS) :
Usa : 2-8 business days.
Canada : 5-10 business days
Free pick-up in store, Maryland MD | 1 to 3 business days
Return: Products can be returned within 14 days
Customers who bought this product also bought: