Table Basket

Size Large
voile recyclée
$25.00
(tax incl.)
$25.00

(tax excl.)
Our white table baskets are made of 100% recycled sailcloth. These baskets are sold individually and come in different sizes.
Our Large white basket is sturdy, durable and ideal for decorating your table.

Utilize your baskets in several ways :
As a fruit bowl, or to hold your breads and baked goods
As a flower pot holder
In your office to hold supplies, mail and important USB keys
As a decorative or storage accessory, in your bedroom or bathroom
Complete your table with different sizes.
Boat/skipper

Cruise boat

Category

Design

Collection

Navy

Color

White
This product is made from a sail in dacron, that has cruised ! Dacron is a polyester fiber that is not very sensitive to ultraviolet rays and bad weather. Dacron sails are chosen for their resistance, to equip mainly dinghies and cruising boats.
In our workshop in Lorient, Brittany, we collect sails every day. Through these sails, singular stories of navigations. Each sail has its own story, and you can learn about it on the authentication sheet that you can find on most of our products. By giving a second life to the these sails, we commit for the preservation of the environment. To learn more about the different sails we upcycle, please read the segment about the life cycle of a sail.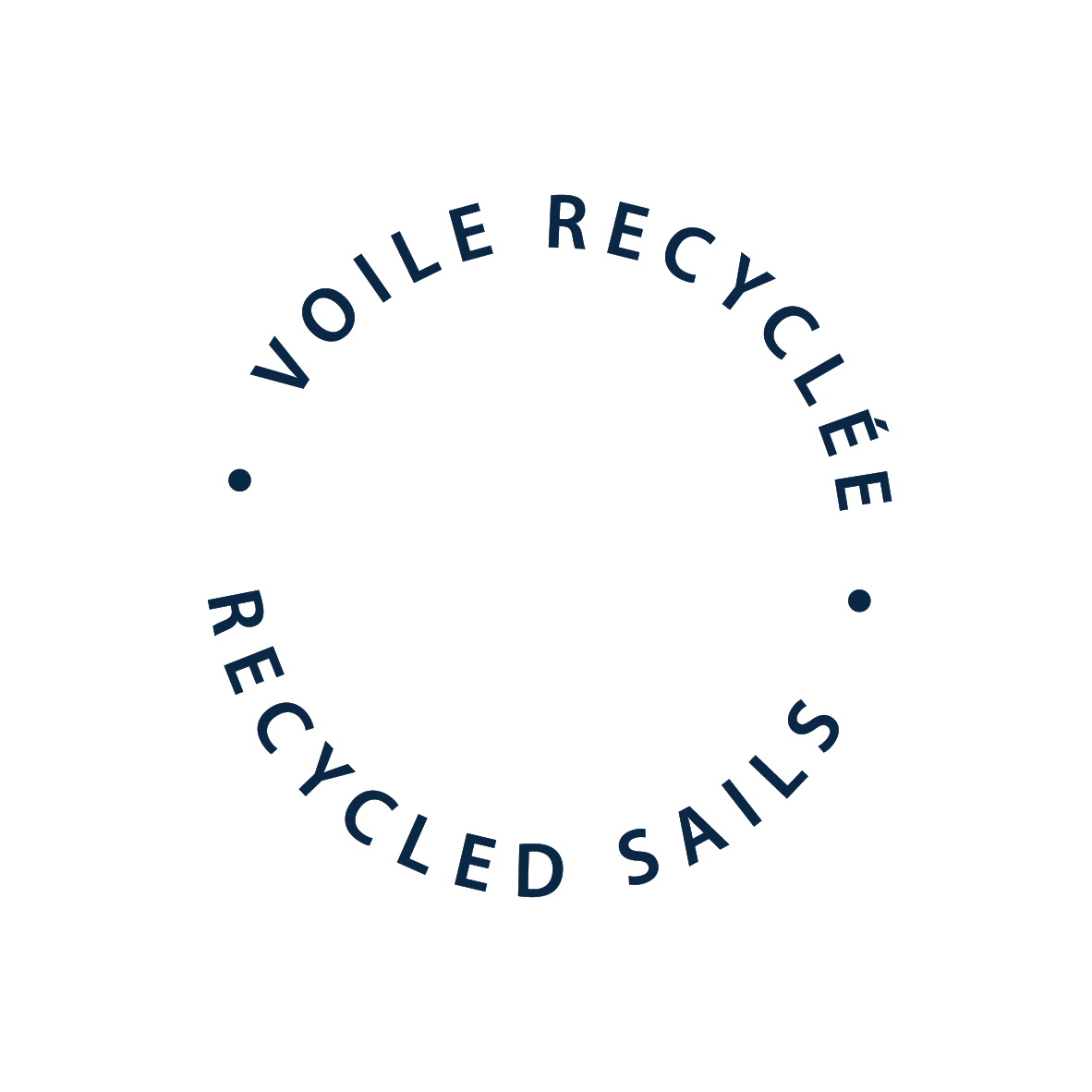 Shipping (UPS) :
Usa : 2-8 business days.
Canada : 5-10 business days
Free pick-up in store, Maryland MD | 1 to 3 business days
Return: Products can be returned within 14 days
Customers who bought this product also bought: