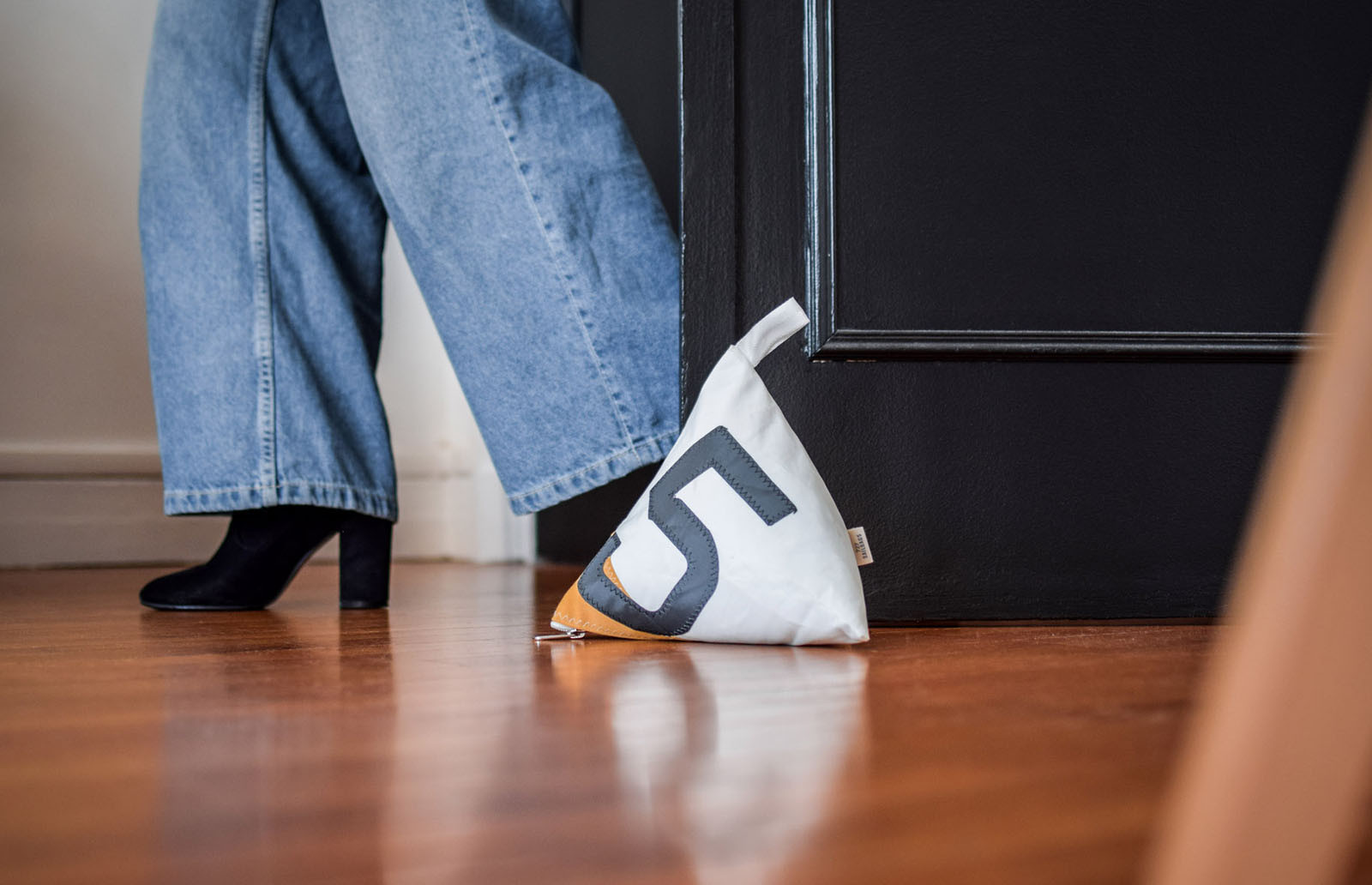 Berlingo door stopper
A new wave at 727Sailbags.
The new gems of our decoration collection have embarked! Once again, 727Sailbags brings imagination to your interior. If you want a decorative yet practical doorstopper, look no further! Colorful and practical creations; let yourself be tempted by this original item. 
How can we create something practical yet beautiful at the same time? 727Sailbags asked this question and answered it. Functional, our door stopper rests at the foot of the door and blocks it. Beautiful, this unique piece enhances the recycled sails with a refreshing touch of color. But first and foremost, a door stop must be effective. Yet as always, 727Sailbags offers you much more. Designed to be practical and unique, this object will lighten up your room.


For a harmonious and original decoration; combine the doorstopper with our maritime cushions. An authentic combination guaranteed! 
Our products are created with 100% recycled sails and will fit perfectly with your interior.
Minimalist, this doorstopper is the ideal gift. Each piece is part of an individual universe. With a selection of various colors, your ideal gift can be easily found! A decorative object that will please both young and old alike.

Adding some flair to your decor!