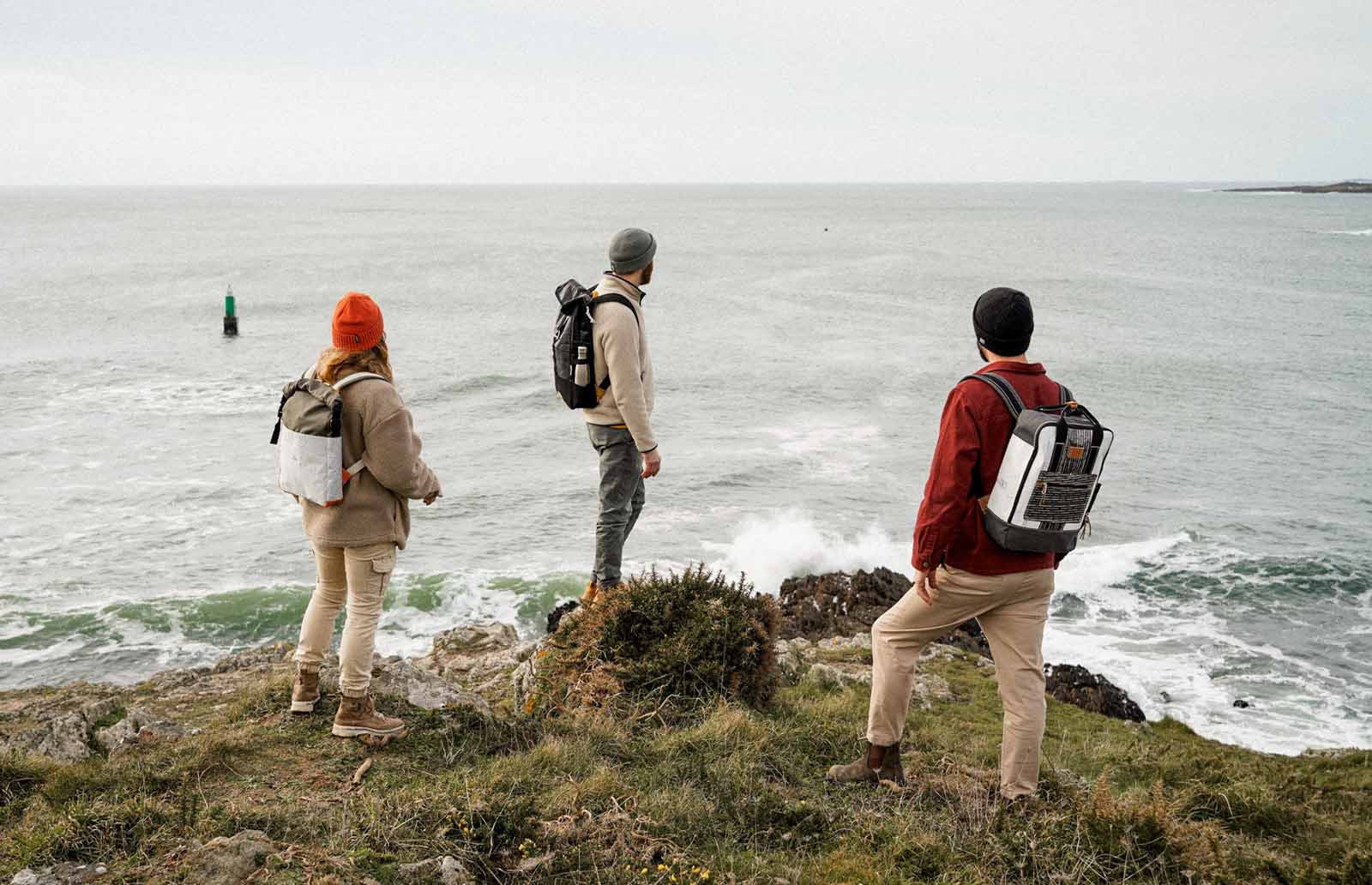 Grand Large Collection
Just like maxi yachts and ocean racing boats, where everything is ergonomic, technical, light and efficient, performance oriented, we have designed this collection with exceptional sails made of carbon fiber, kevlar or cuben fiber to take with you the experience of these great races and regattas such as the Vendée Globe or the Régates Royales de Cannes.

These exceptional technical sails are made of carbon fibers woven and resinated on large curves to give them a residual hollow and give them shape. Then, on the flat part, the layers of resins and fibers are layered.  A method that requires more work and meticulousness than a classic dacron sail to provide a more solid and resistant technical fabric that lasts over time.

In this collection, you will find the Dinghy, an ergonomic and innovative bag that adapts to all your travels like an annex. The Gaby backpack is easy on the shoulders thanks to its light weight and adjustable straps. For a professional use, prefer the business bag, equipped with handles with a common reinforcement, it will be comfortable to carry in hand. Discover our must-have bags and accessories made of 100% recycled sails with exceptional colors and materials.