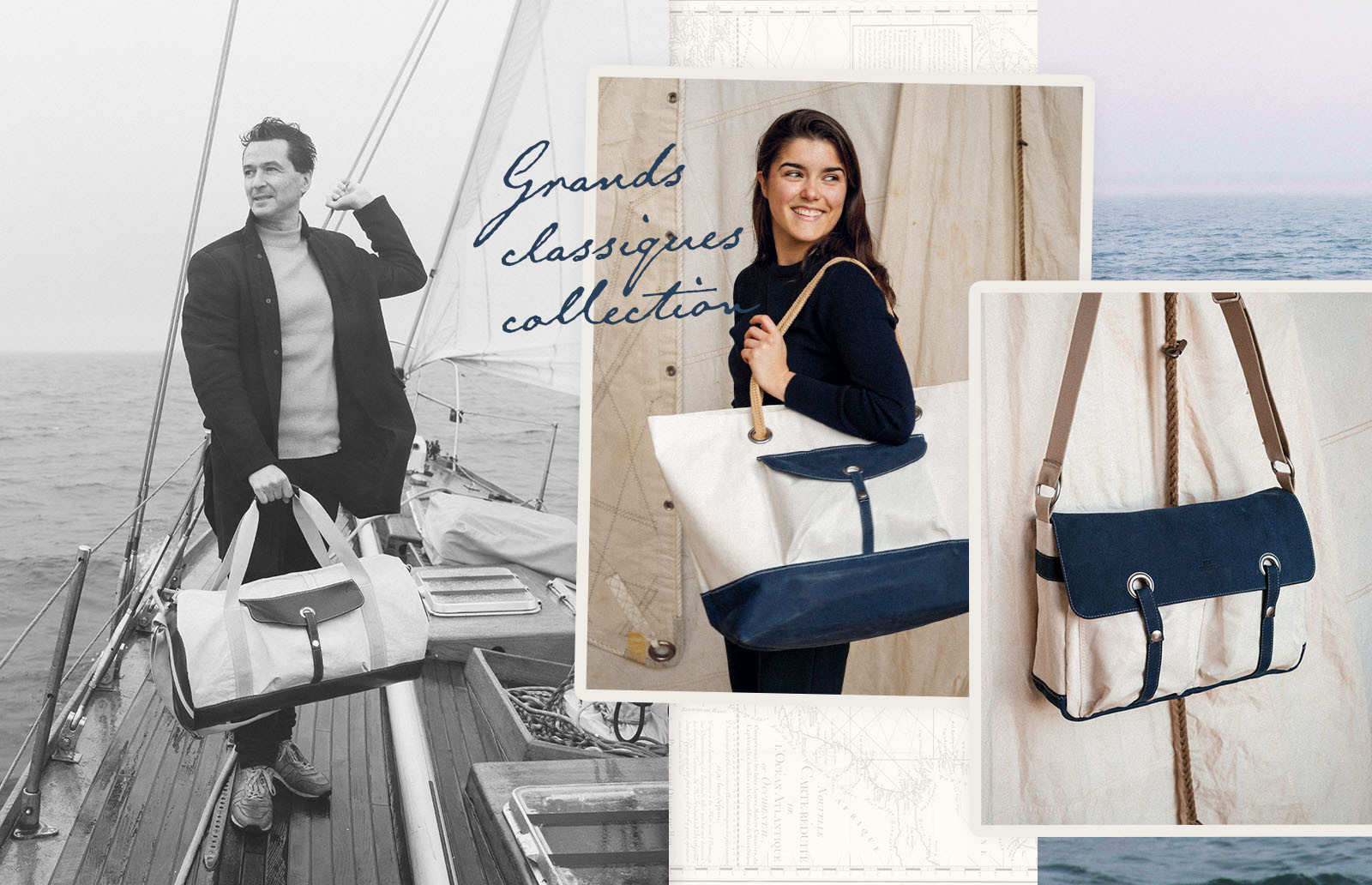 Collection "Les Grands Classiques"
This collection evokes the regattas of  ''La Belle Epoque'', at the end of the 19th century and the beginning of the 20th century, aboard splendid classic yachts of pure styles, with elegant and harmonious curves. You will appreciate the bags and travel accessories of these limited editions for their quality of finish, their solidity and the elegance of their lines.
These leather goods are inspired by the history of the great classic sailing ships, designed by William Fife, naval architect of Sumurun, Shamrock or Pen Duick. These limited series reflects the taste for adventure and the first great classic yacht races that followed the first editions of the America's Cup. Today, these old rigs are gathered in the French association of classic yachts (AFYT) which keep alive the tradition of these regattas such as ''Les Voiles de Saint-Tropez'', ''Les Régates Royales de Cannes'' or the Classic Week of the Yacht Club de Monaco.
727 Sailbags was inspired by these "great classics" and the bags of the first long distance travelers to create a collection of retro and vintage bags. The use of natural materials, such as gold leather, is reminiscent of the work of seamanship and the wrapping of classic sailboat blocks. The stainless steel eyelets and metal finishes evoke the details of the fittings of these traditional ships.
Through this collection of travel bags, 727 Sailbags explores the refinement and elegance of the ''Belle Plaisance'' of yesteryear.