Breton Striped Shirts, revisited by 727 Sailbags
A garment that comes from afar
A mythical marine garment, La Marinière today represents French know-how... But more particularly, a Breton know-how. It is from the 18th century where its history begins. At its origin, this garment featured a long boat neck, and no stripes. It was in 1810 that the striped garment as we know it appeared under the name "striped knit". Made of jersey material, it originally served as undergarments for sailors. 
Used predominantly by sailors near the English Channel and in Brittany, the striped knit allowed the sailors to move around more freely while avoiding the cold. It was just as importantly used to better spot sailors if they went overboard - three essential factors for its use when sailing.
21 - this the number of 20mm white stripes that must be present on the sailor's garment, according to the Decree of the French Navy of 1858. Prior to this decree, the dressing of sailors was not official - meaning they wore their own clothing on board. If we today refer to this striped garment as "La Marinière", it is simply in reference to the sailors who wore it.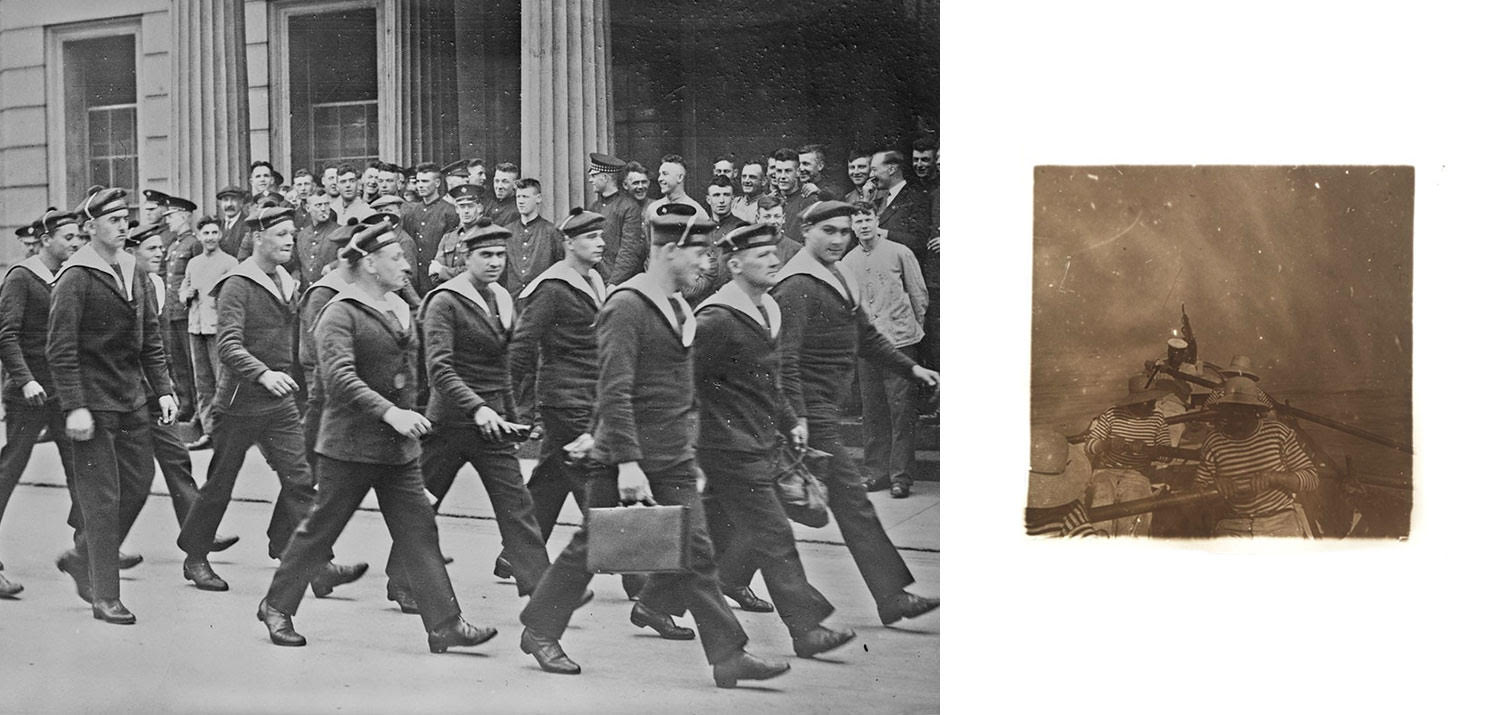 A functional piece for sailors, the Breton-striped shirt has also become a must-have item for many designers and celebrities alike. It was first Gabrielle Chanel, who created the boat neck stripeless sailor top, followed by Jean Paul Gaultier et Yves Saint Laurent, who both appropriated the stripes. Prime Minister Arnaud Montebourg, while dressed in a Marinière, defended local production in 2013. La marinière is thus a garment with a very specific message, relating to know-how, local production and quality.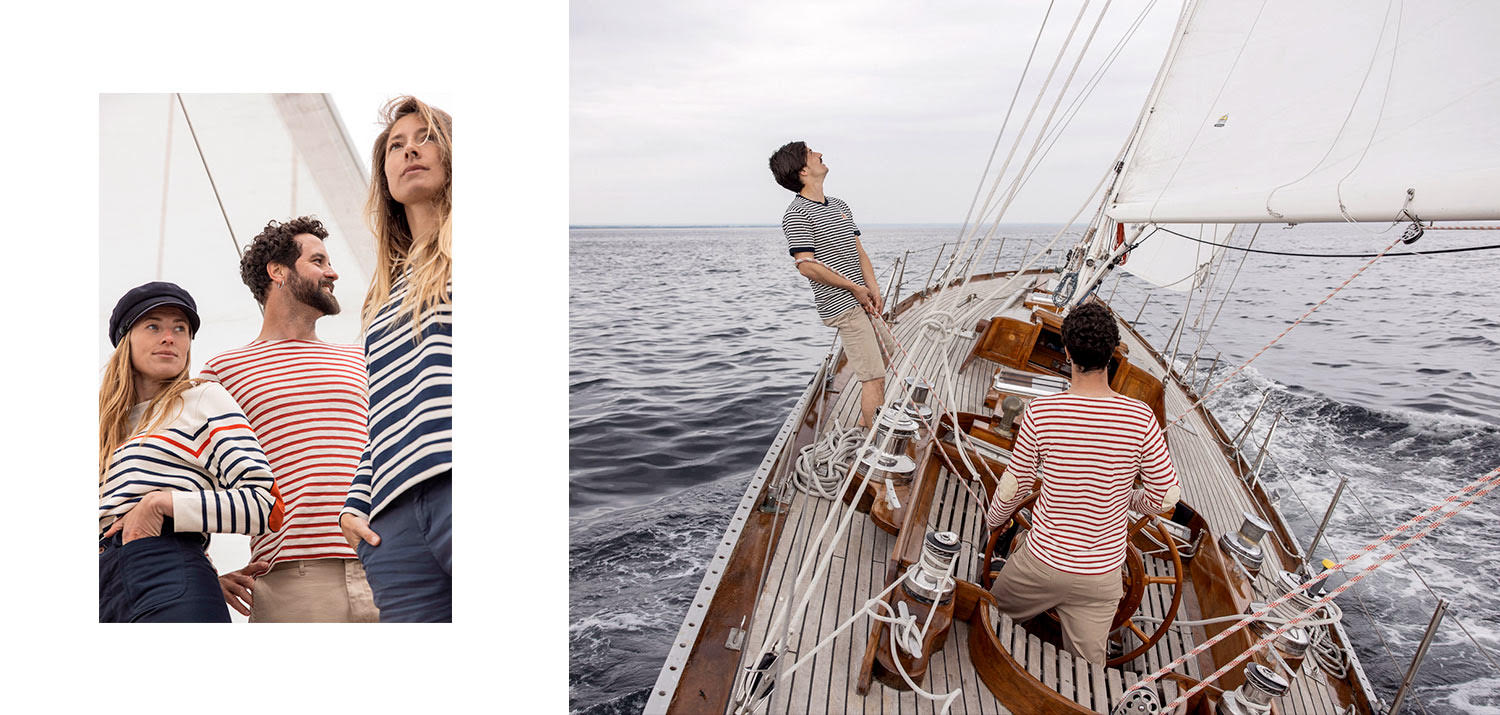 Les Marinières at 727 Sailbags
Designed in our workshops and even in collaboration with Armor Lux, our Marinières are primarily made of recycled materials and organic cotton. By wearing them, you help contribute to the preservation of the environment. To help reinforce the marine spirit, elbow patches and patterns in recycled spinnaker canvas complete our short-sleeved and long-sleeved sailor tops.
With a sail authentication coming with each garment, your Marinière is absolutely unique.