If we look carefully at sails, very few are made in the same way. Depending on the ship, its navigating history, the cruising conditions and the typical sailing speed, every sail has its specificities and its details from the time they are designed by the master sailmakers. After having sailed the seas, on ocean trips, in races, and after undergoing repairs, every boat displays its singularity more and more.

There are no rules regarding the life span of a sail. The amateur sailor will decide it must be replaced when the edging and the sheeting position shows signs of wear, while regatta competitors will relegate them to delivery trip sails as soon as the first major races have finished. And this is the case as long as no damage or change of sponsor sends them prematurely to 727 Sailbags' workshops.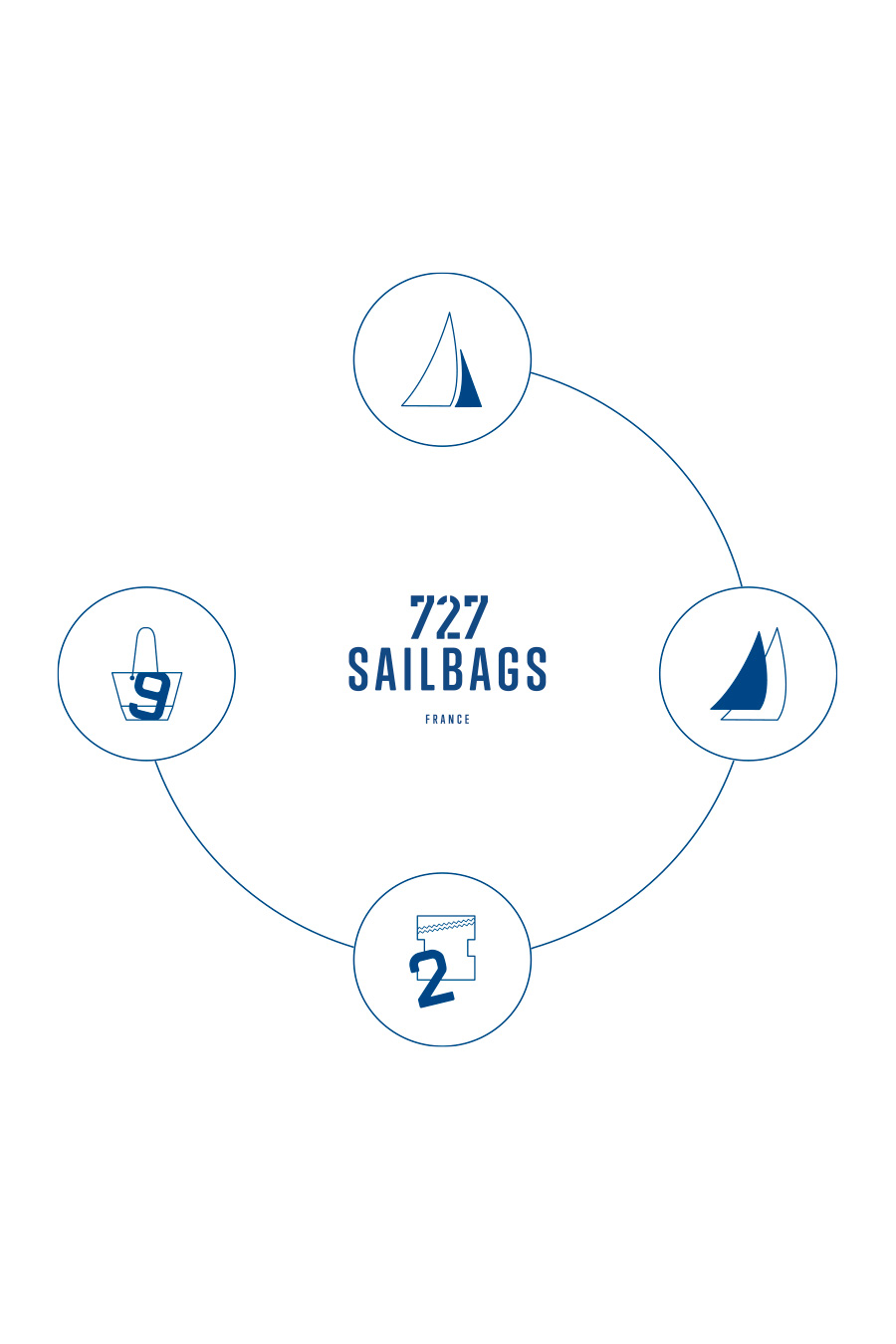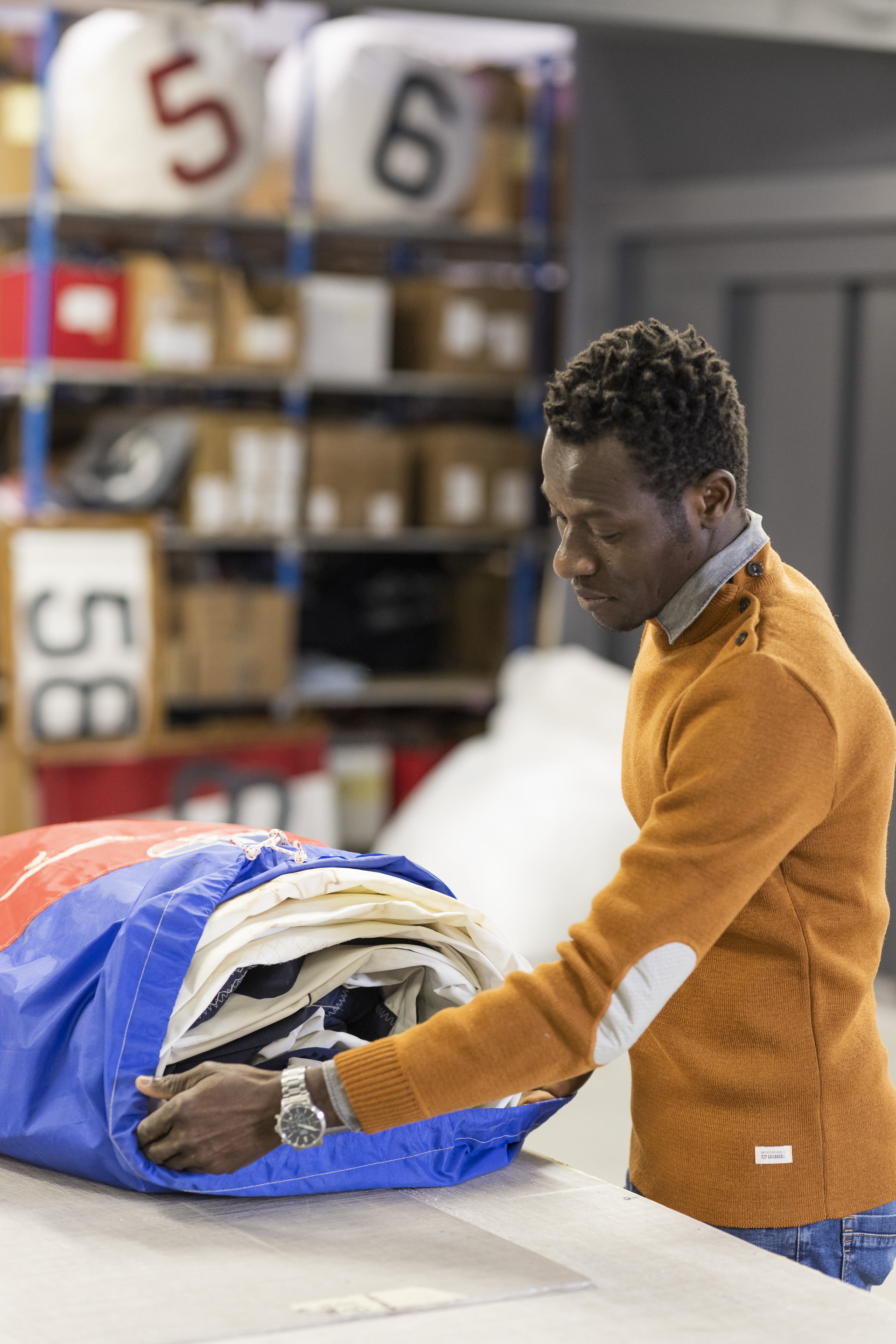 Every day we collect, via these sails, remarkable stories of voyages and stopovers, storms, victories, maritime meetings… Stories of boats and of course stories of the sailors who tell them to us. To recycle the sails, we have developed a veritable collection network since our creation, including amateur yachtsmen, and also in partnership with ocean racing teams, sail-lofts and boat hire centres.

Most of the time, we exchange them for products: it's such a pleasure to be able to travel with a bag made out of your own sails!
We collect about 65,000 sq.m. of sails per year. We receive them all in Lorient, in our workshop at the heart of "Sailing Valley". Our work spaces are designed from recycled containers and they are located near to the Base de Kéroman, a former, wholly rehabilitated, military base, which now hosts a whole eco-system related to water sports and ocean racing.
The sails are unfolded, checked, and then labelled and if necessary washed, in workshops near to our own, with environmentally friendly products, and as little water as possible.

We then trim the sails, taking care to recover all the lines and fittings which can then be given back to sailors or be used in the manufacture of our products. We thus obtain pieces of sails of a width equivalent to that of the reel of cloth used in the textile industry.