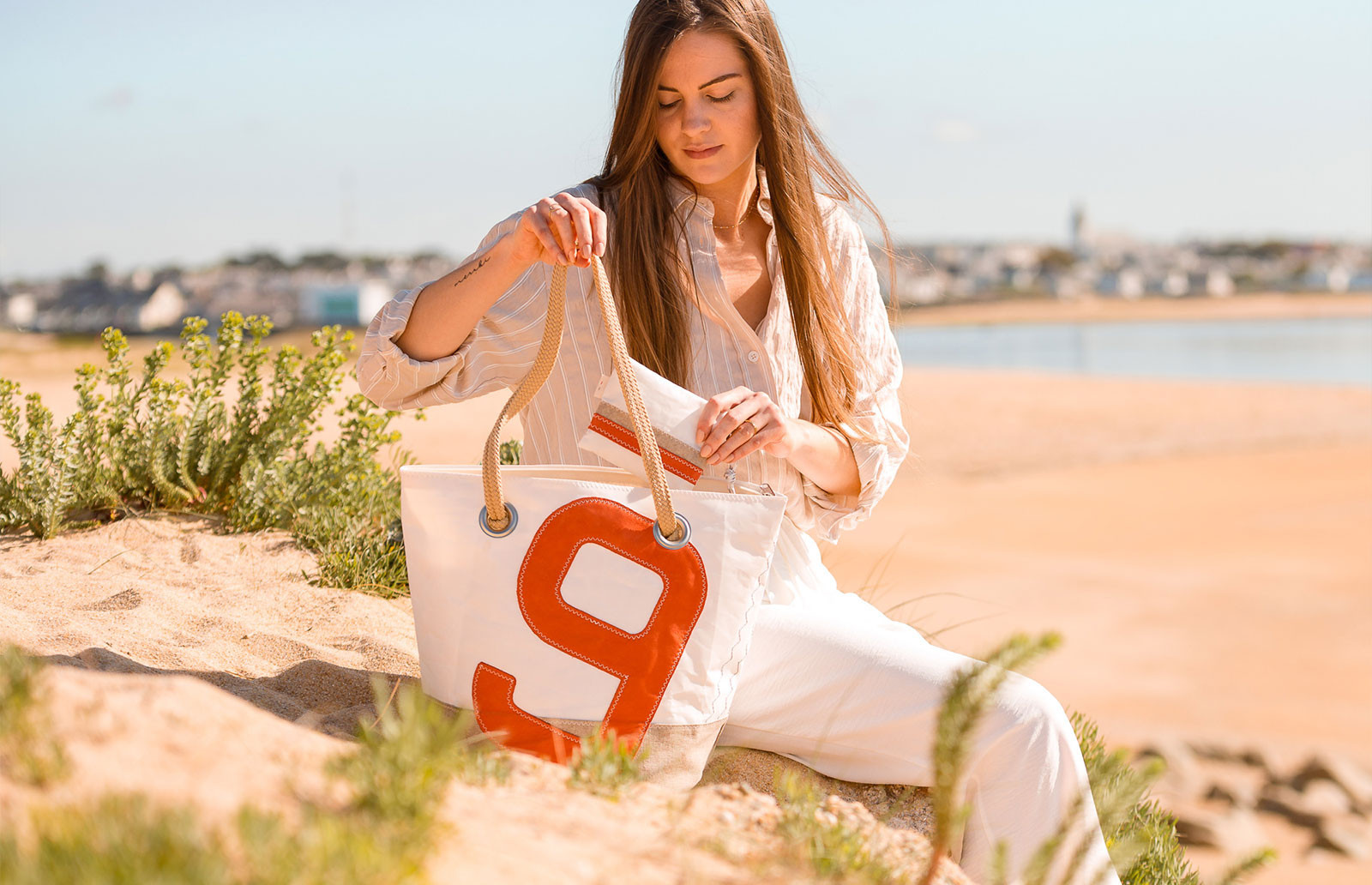 Handbags
A true everyday ally, our recycled handbag is an essential accessory! It is crafted in our workshops located in Brittany, France, with boat sails that has faced winds and tides. The collections are original and authentic because, just like our handbags, you are unique.
Range of sailcloth bags
The 727 Sailbags handbag collection breathes new life into recycled sails. The combination of fibers, lines, and colors forms a complete range of handbags for all tastes and expeditions. Embark on an adventure by discovering our 5 models of handbags made from recycled boat sails. A trendy handbag to take everywhere, a beach bag, a convertible shoulder bag, a tote bag, a handbag to go to class, a small maritime handbag... Our range adapts to everything! Discover a handbag that suits you among our range:
• The Legend: our best-seller, it allows you to carry all your essentials and will follow you on all your excursions.
• The Sandy: whether it's made of linen and leather combined with the recycled sail, this model will accompany you throughout the year!
• The Charlie: decidedly urban, this model allows you to carry a computer as well as all the daily essentials.
Hoist the colors of your creation.
Want a personalized bag? Create your custom handbag! Contact our crew to have a handbag personalized to your image made in our French workshop. Choose your sail, your leather or fabric handles, your colors, and let us know what you want to write to personalize your 727 Sailbags handbag. If you have a special request or want to entrust your sail for a personalized project, contact our workshop directly on our dedicated page.
Why buy a recycled sail handbag?
For all sea enthusiasts loving the gentle murmur of a sea breeze, environmental preservation remains a paramount issue. To continue to enjoy the beauty that nature has to offer, we have chosen to promote recycled products related to what matters most to you: the ocean. More than an eco-responsible approach, recycling boat sails is also a tribute to the world of navigation. When making a recycled 727 Sailbags handbag, our crew sews a sail authentication card into the lining. This way, you can dive back into the unique history of your recycled handbag at any time.
To complete your handbag
To make the most of every inch of fabric from our recycled sails, the 727 Sailbags crew also designs and creates smaller items to complement our handbag collection: card holders, pouches, zipped pockets.