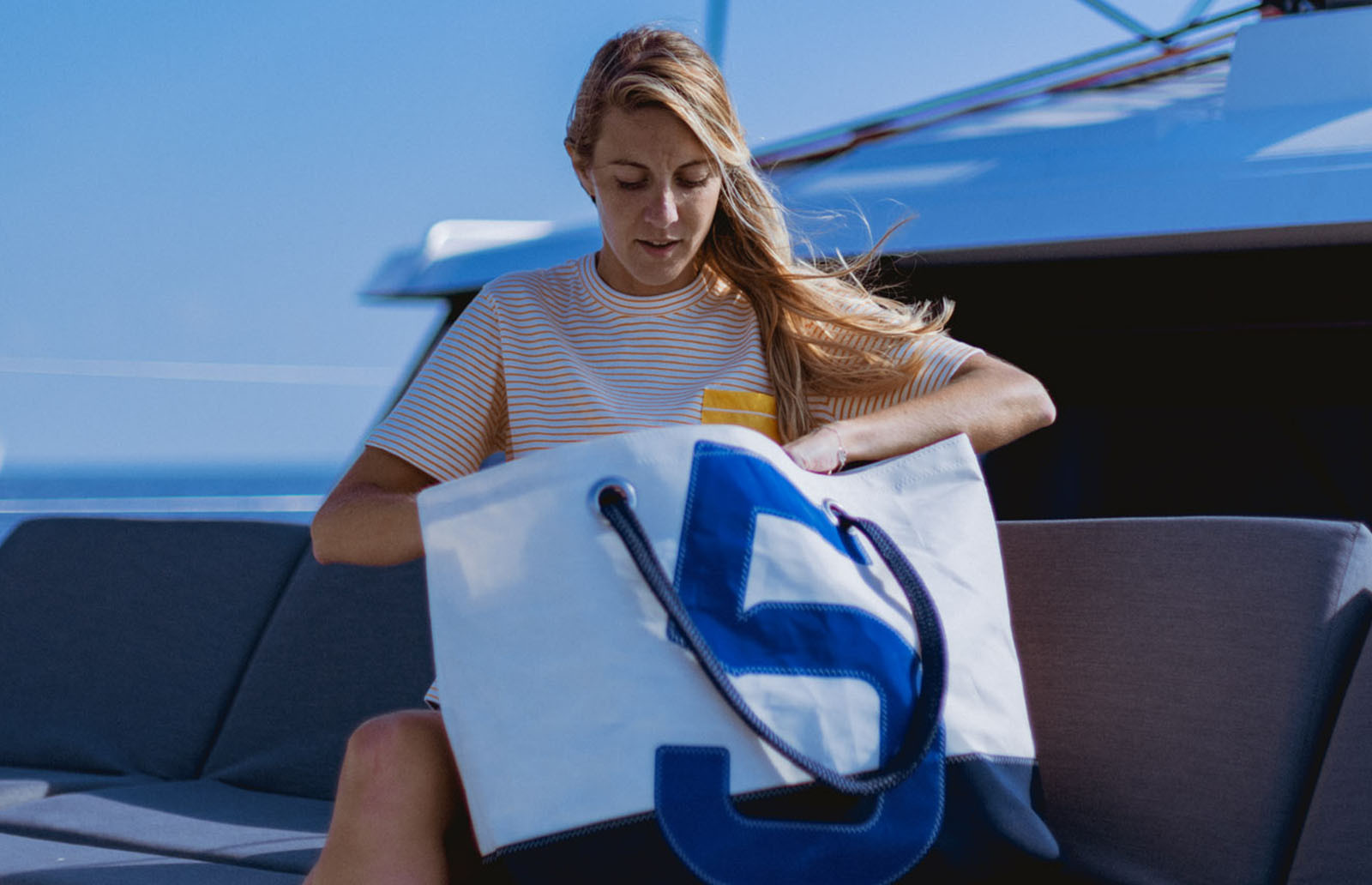 Travel bags
Feeling the urge to escape? Let yourself be tempted by our collection of weekend bags and travel bags made from 100% recycled sailboat sails. Inspired by legendary races, great maritime expeditions, and pleasant waterfront strolls, our crew members have unleashed their creativity to design and sew a wide range of travel bags bridging the gap between land and sea. Durable and practical for your travels, 727 Sailbags travel bags are all cabin approved. Now, it's time for you to embark on getaways with your new recycled travel bag!
What is a weekend bag?
Often showcased by high-end fashion houses during cruise collections, the weekend bag is a large handbag specifically designed to carry 2 to 3 days' worth of personal belongings. Spare clothes, toiletries, and espadrilles—everything should fit into this well-organized travel handbag! The larger format is the travel bag. Bigger, this bag, whether for women, men, or unisex, is designed like a small carry-on suitcase. More manageable than a small suitcase and less bulky than a hiking backpack, the recycled travel bag combines the elegance of a city bag with the lightweight and durability of a genuine sailboat sail.
Range of cabin luggage and recycled bags
Dreaming of a cabin-sized travel bag to make the most of your flight? Or a large travel bag to head out for the weekend with peace of mind? You've just found them.
Sail away with peace of mind
Are you preparing for a cruise or an offshore voyage? Take everything you need with you thanks to our range of recycled bags! Handbags, backpacks, small leather goods... the 727 Sailbags crew has designed a whole collection of small and large luggage items to give new life to every fiber of recycled boat sail. Choose a travel bag made from a boat sail and join the adventure. By choosing recycled luggage, you support our commitment to environmental protection. You carry the memory of miles traveled against wind and tide everywhere you go and create a new story on this extraordinary sail: your own.